Main Menu
API Visitors
Today
Yesterday
This Week
Last Week
This Month
Last Month
All days
196
1030
3241
961742
7017
22297
1055056
---
We Have 3 guests online
Your IP: 34.204.191.145
Today: Jul 09, 2020
Change the Game Academy Programme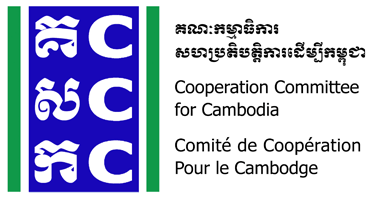 New Partnership
Between Advocacy and Policy Institute (API) and Cooperation Committee for Cambodia
and
Change the Game Academy programme of Wilde Ganzen Foundation, Netherlands
API is pleased to announce our new partnership with CCC and
Change the Game Academy programme of Wilde Ganzen Foundation, Netherlands
API and CCC have been selected and trained as National Partners of the Change the Game Academy in Cambodia, to build capacity of local partners and member organizations in Local Fundraising and Mobilising Support.
In September 2018, Wilde Ganzen in cooperation with MDF and Smile Foundation (National Partner of the CtGA in India) provided a training of trainers (ToT) of two weeks on Local Fundraising and Mobilising Support, in Sri Lanka. API and CCC will contextualize the trainings to the situation of in Cambodia, include local examples and the laws and regulations of Cambodia. Moreover, the training materials for the trainees will be translated in Khmer.
In 2019, API and CCC will provide comprehensive training and coaching programs on "Local Fundraising" and "Mobilizing Support" for partners of Wilde Ganzen, API and member organisations of CCC nationwide.
These partnership trainings will contribute to addressing challenges that many CBOs and NGOs in the Global South, not only in Cambodia, are facing: They largely depend on foreign funding only. ODA however has significantly decreased in recent years. The problem of inadequate funding/resources is felt most by smaller, local and province-based NGOs and CBOs. They generally have limited capacity in identifying and securing available funding, cannot easily keep track of the changing donor landscape, often have limited English-language communication skills, and are not proficient in developing viable concept notes/funding proposals.
API and CCC are confident that our 12 national trainers of Local Fundraising and Mobilising Support will play a crucial role in empowering the leaders and staff of NGOs and Community Based Organisations in Cambodia, so that the communities are able to diversify their resources, sources of income with government, individual and private sector donors and contributors, and can influence policies with government and private sector stakeholders domestically, at local, district and national levels.  All this, in order to improve the lives of people in their communities.